Sonia Pressman Fuentes
Honors and Awards: 2014 - Present
Newspaper Articles:
---
Sonia was included in an exhibit of 250 notable Cornell University women—alumnae, professors, and administrators—past and present called "Women in the Big Picture." The exhibit was at the Willard Straight Art Gallery at Cornell from Feb. 24, 2014, through early April 2014. The exhibit was developed by Jordana Gilman, a 2014 Cornell graduate. You can read about the exhibit here.
Sonia's picture (with her in a white sweater) is in the section on the right, top row, fourth from the left.
(Click image to enlarge)
From Sonia's publisher:
"We're pleased to inform you that we have promoted this exhibit in our social media pages and we have also put up a page in our Xlibris Blogs website.
---
New York State Senate Resolution Honoring Sonia (April 29, 2014):
---
On March 26, 2013, Brooksley Born, chair of the Senior Lawyers Division (SLD) of the American Bar Association (ABA), invited Sonia to be included in the ABA's Women Trailblazers in the Law Project. The SLD oversaw this Project, and Linda Ferren served as Project Director. The Project consists of whole life oral histories, some of which are under seal, of 100 outstanding senior women lawyers, judges, and legal academicians. These women have excelled in their careers and opened opportunities for other women. The interviews create an informal history of women in the legal profession in the last half of the twentieth century.
Sonia was interviewed for the Project on six occasions from July 2013 through March 2014 by Sarasota attorney Liz Alpert. The transcriptions of her interviews are on the Project's website. A copy of the transcriptions are also available at the Schlesinger Library on the History of Women in America in Cambridge, MA and the Library of Congress in Washington, DC.
In addition, the Project has agreed with the Robert Crown Law Library (RCLL) at Stanford Law School that the RCLL will host the collection to enhance preservation and access to this valuable resource. RCLL is creating a new website for the Project and hopes to launch it soon.
On May 20, 2015, Sonia received the following letter from Linda Ferren, Project Director, Women Trailblazers in the Law.
In October 2015, an article called "In Their Own Words: Preserving the Life Histories of Women Trailblazers in the Law" by Michael Smith (p. 21) was published in the Washington Lawyer, the official magazine of the District of Columbia Bar.
Jill Norgren has written a book, Stories from Trailblazing Women Lawyers: Lives in the Law, based on the oral histories of these trailblazing women lawyers. The book will be available in April 2018. Jill will be introducing the book at the Wilson Center in Washington, D.C. on May 7 at 4:00 p.m.
---
Sonia was one of sixteen women (nine living, seven dead) who were honored by the National Women's History Project (NWHP) in commemoration of Women's History Month for 2016 at a luncheon at the Hamilton Restaurant on March 19, 2016. The theme of Women's History Month for 2016 is "Forming a More Perfect Union: Honoring Women in Public Service and Government."  There is a list of the honorees, their bios, and their pictures.
Sonia's bio reads as follows:
Sonia Pressman Fuentes 
(1928 – Present)
NOW co-founder, first woman attorney
in the Office of the General Counsel at the EEOC (Equal Employment Opportunity Commission)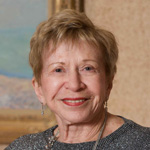 Sonia Pressman Fuentes is a lawyer, author, speaker and pioneering feminist leader who fought for women's equality in the work force and helped initiate the Second Wave of the women's rights movement.
Fuentes was born in 1928 in Berlin, Germany. When she was five years old, she immigrated to the US with her parents and brother to escape the Holocaust, arriving in New York City in 1934.  In 1957 Fuentes graduated first in her class at the University of Miami School of Law.
She was the first woman attorney to work in the Office of the General Counsel at the Equal Employment Opportunity Commission (EEOC), a government agency dedicated to enforcing federal employment discrimination laws. While there, she became the staff person who stood for the aggressive enforcement of the gender discrimination prohibitions of Title VII of the Civil Rights Act of 1964. As the person who drafted a number of the initial landmark guidelines and decisions, Fuentes played an extremely significant role in increasing the opportunities for women in the work force in the second half of the 20th century.
Fuentes was  one of the founders of the National Organization for Women (NOW) and was a charter member of the advocacy group Federally Employed Women (FEW).   Fuentes has also served on the advisory committees of the Veteran Feminists of America (VFA) and the Longboat Key Education Center.
In 1999 she published a memoir, Eat First – You Don't Know What They'll Give You: The Adventures of an Immigrant Family and Their Feminist Daughter.  Fuentes has dedicated her whole life to making equal rights for women in the work force, as well as in other arenas of society, a reality rather than just a promise.  A key pioneer during the Second Wave of the women's rights movement, the enduring impact of her work is still evident today.  For further information on Fuentes, visit her website at  http://www.erraticimpact.com/fuentes.
NWHP developed a poster showing all of the honorees.
(Click on image to enlarge.)

Sonia's picture is in the top row, furthest right. It shows Stephen Shulman, chairman of the EEOC, presenting Sonia with the Superior Performance Award sometime between Sept. 14, 1966, and July 1, 1967.
On March 18, the day before the NWHP luncheon, Sonia had a luncheon for her Washington, D.C. area friends at the Asian Spice restaurant in Washington's Chinatown. Below are pictures taken at that luncheon.

Sonia with Millie Glazer (Sonia's cap, given to her by Barbara Howard, says "Women on 20s," the campaign led by Barbara to get a woman's  picture on the $20 bill.)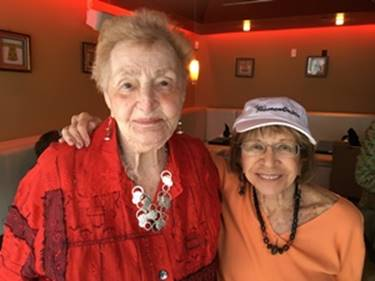 Sonia with Millie Glazer and Sondra Seba Hemenway.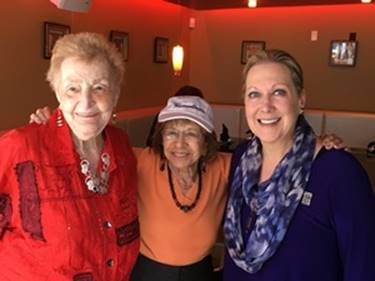 Sondra Seba Hemenway and Barbara Howard.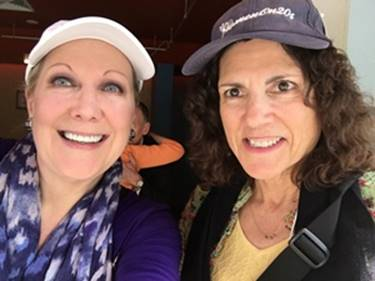 The following pictures were taken at the March 19 NWHP luncheon at the Hamilton Restaurant.
Sonia with Angie Klink, author of The Dean's  Bible: Five Purdue Women and Their Quest for Equality (published Feb. 15, 2014).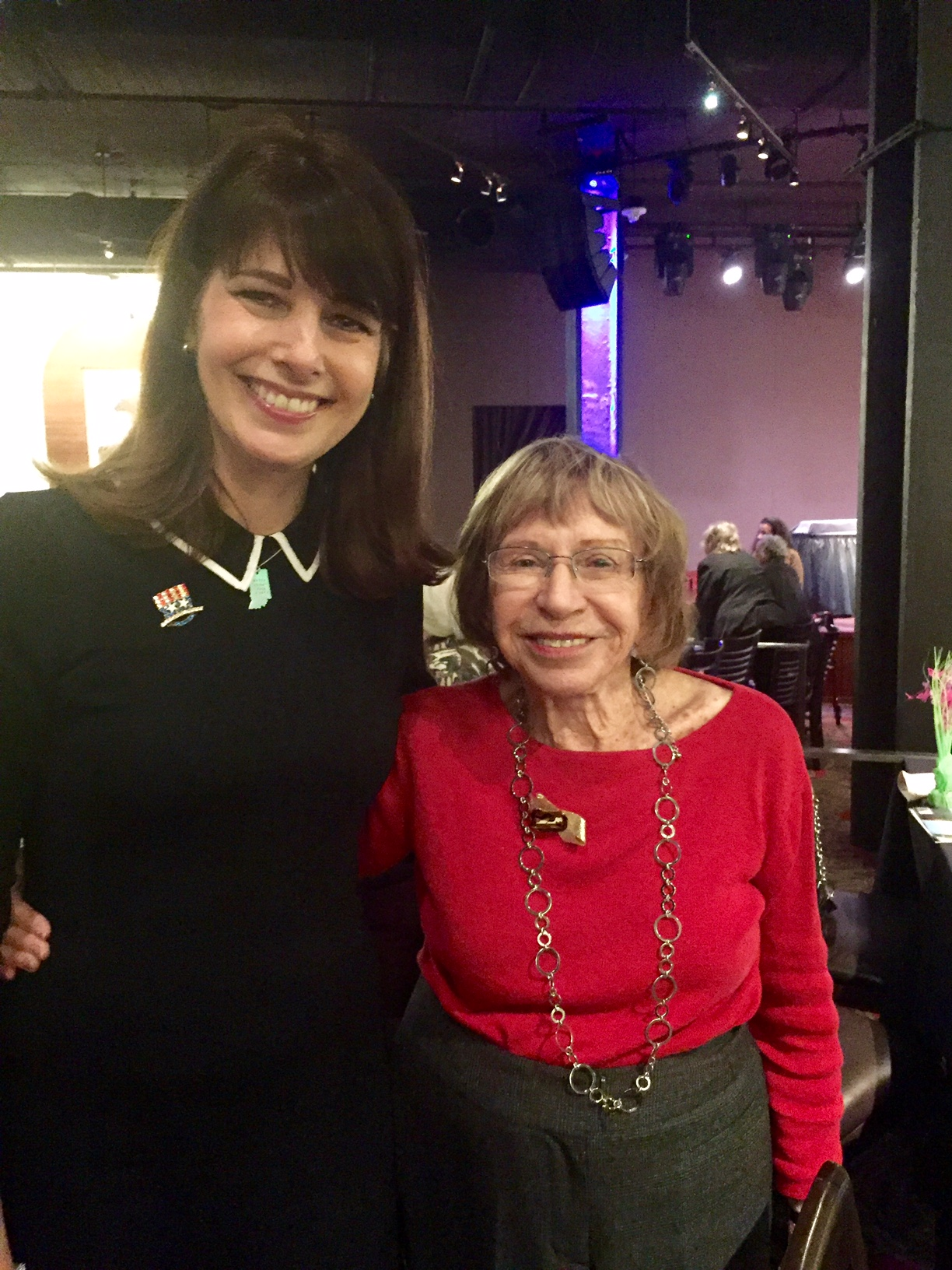 Sonia with two longtime DC-area friends: Dr. Fann Harding (in black jacket) and Sondra Seba Hemenway (in black-and-white jacket). Sondra, Fann, and Sonia served together for years as members of the board of trustees of the National Woman's Party, now called the Sewall-Belmont House and Museum.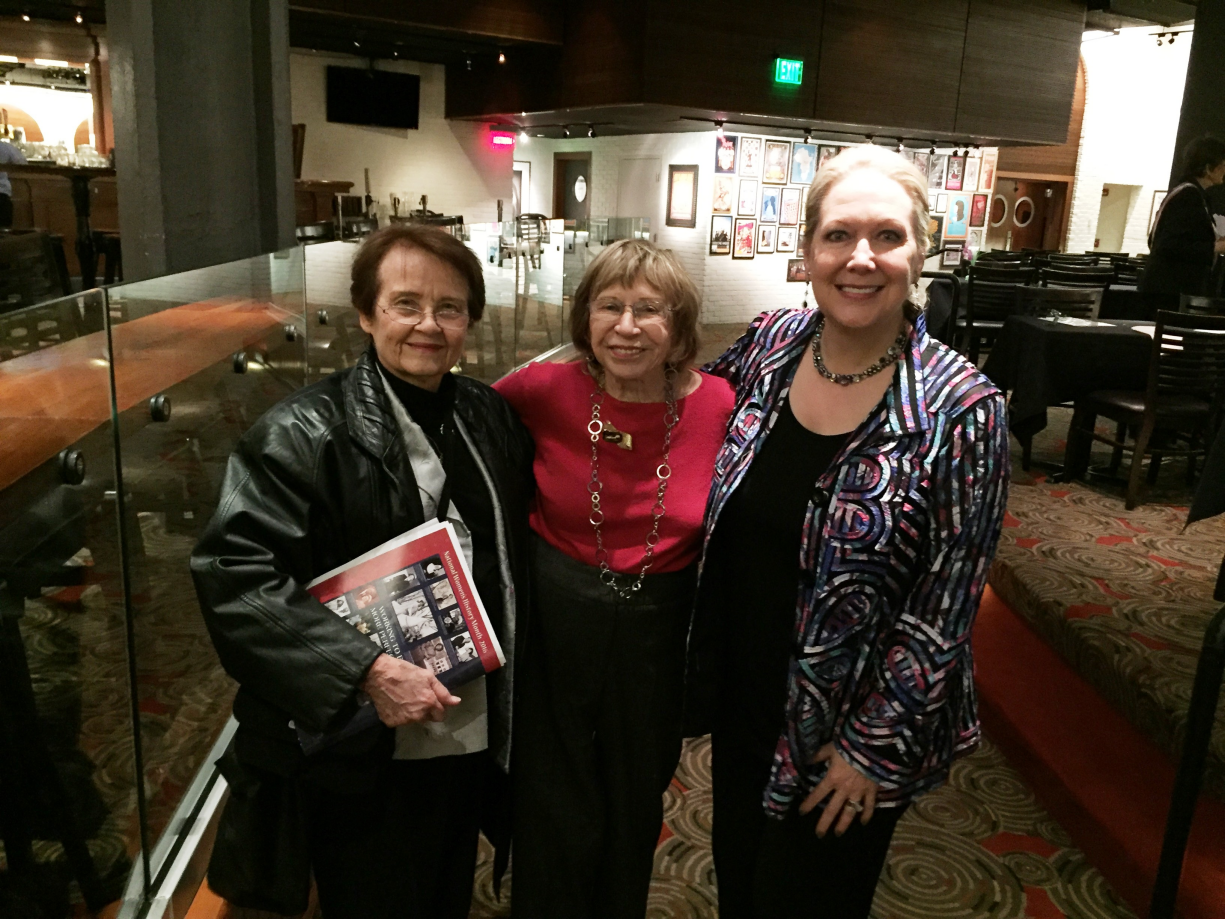 Sonia with Dr. Fann Harding.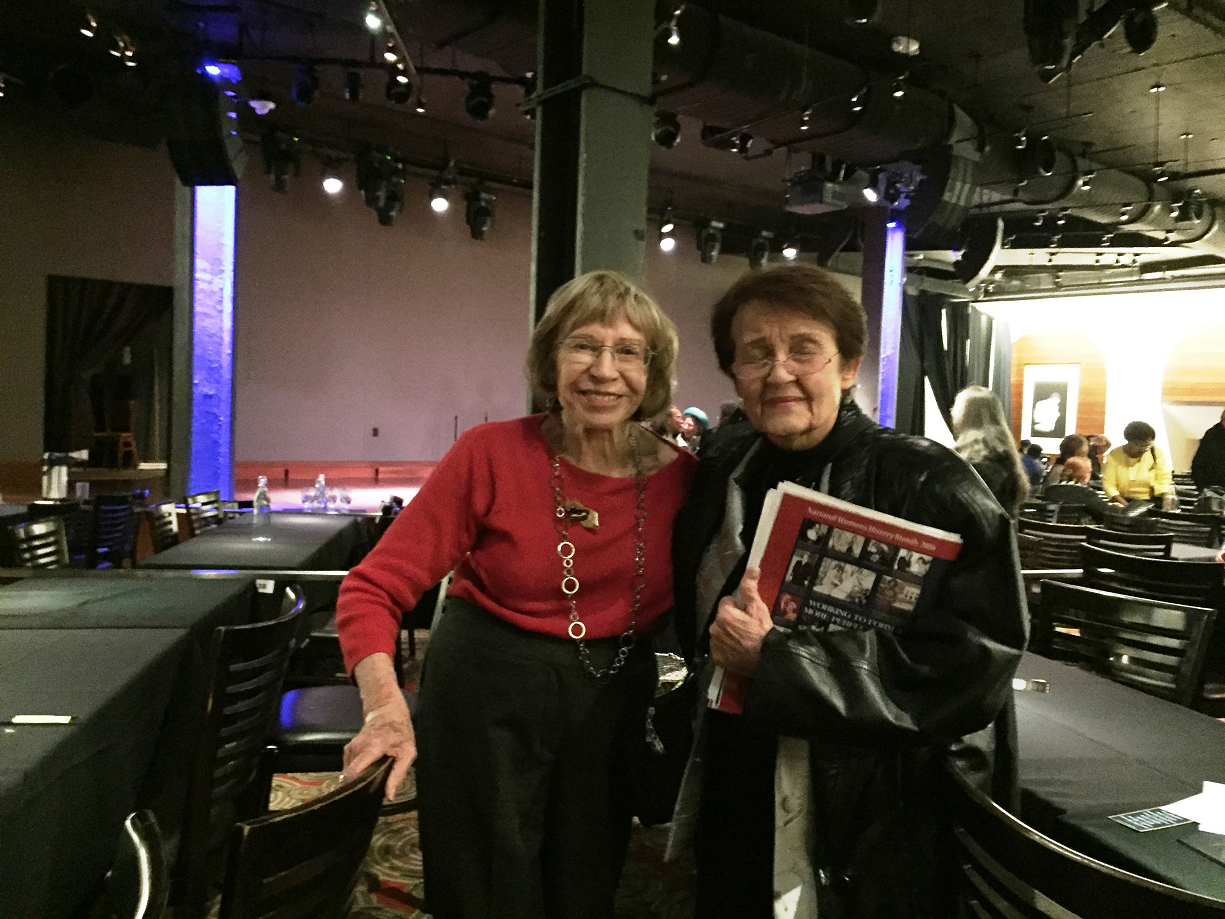 Sonia with Nadine Smith, executive director of Equality Florida, the primary organization in Florida that advocates for LGBT rights.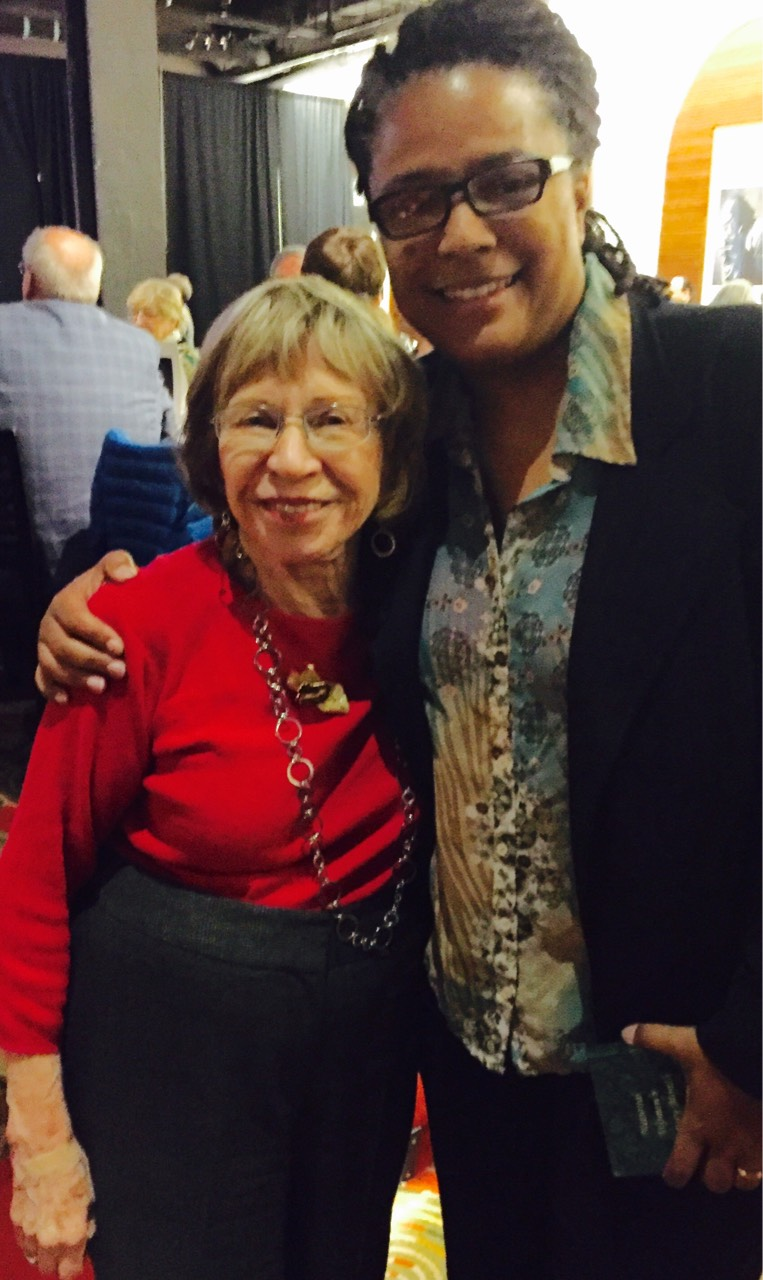 Sonia with the presenter holding Sonia's award at the March 19, 2016, luncheon. In the background are two pictures that include Sonia that were displayed when she was being honored.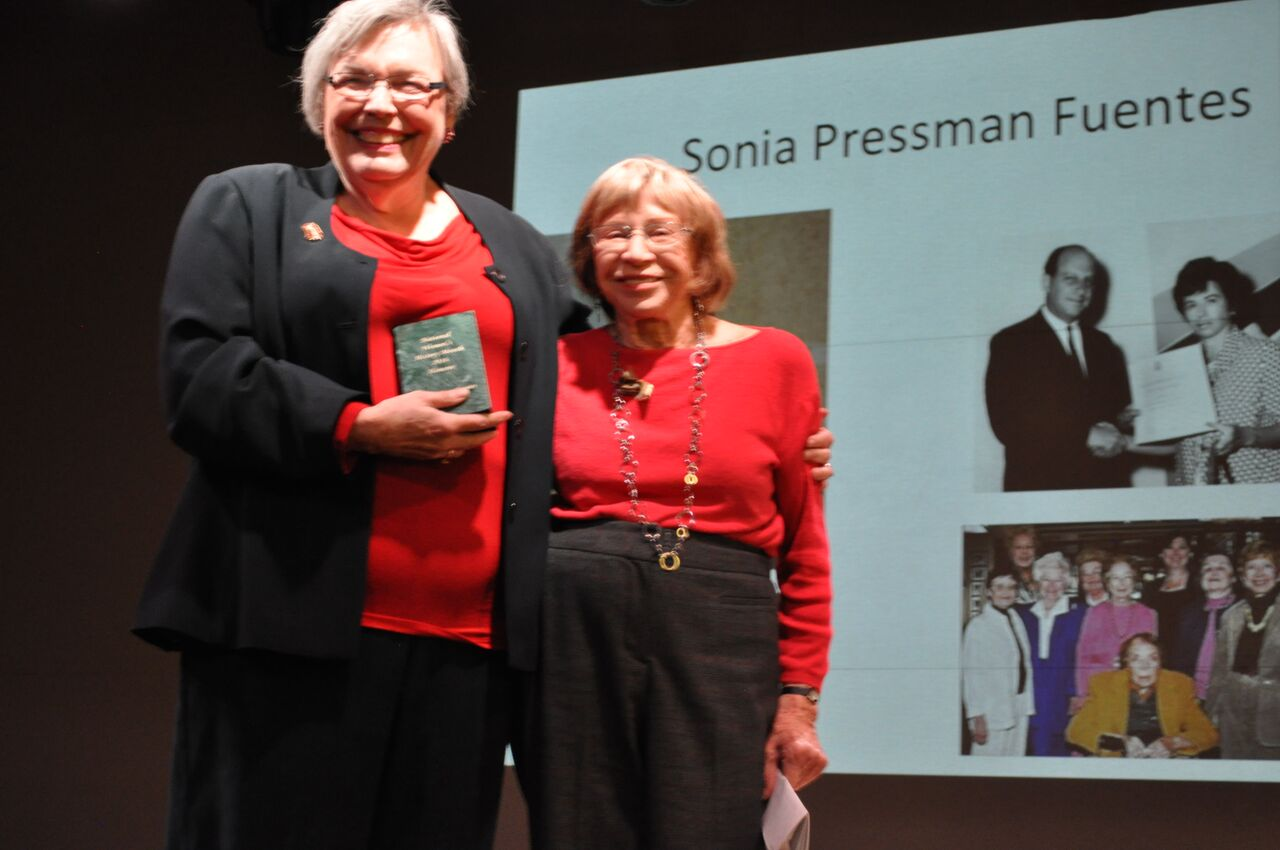 These two pictures were on Sonia's table at the Hamilton Restaurant. Click on each to enlarge.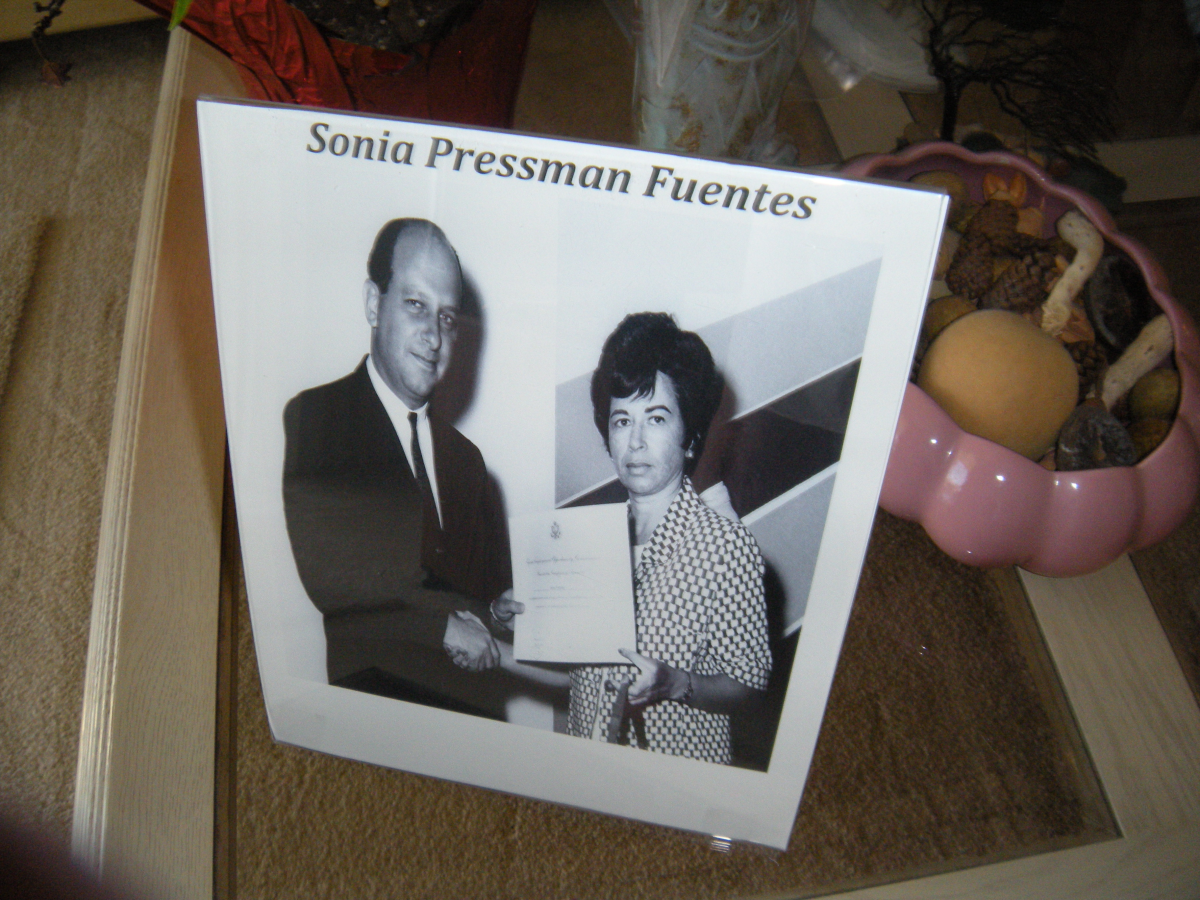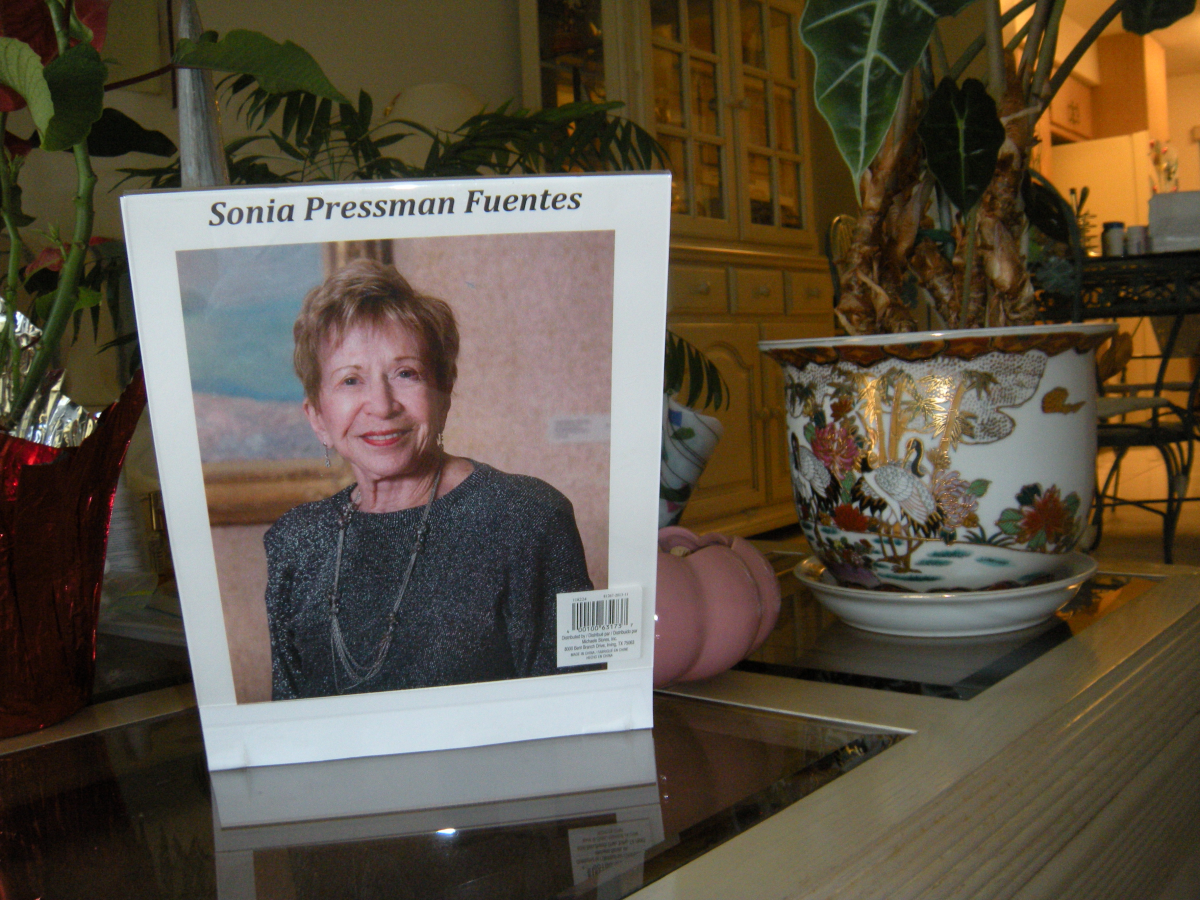 Angie Klink wrote a guest blog for Purdue University about her attendance at the March 19 National Women's History Project's honors luncheon, which mentions Sonia.
Sonia was one of three Floridians honored at the March 19 luncheon. An article about that appeared in the online LGBT weekly on Mar. 7, 2016. Read the article here.
Radio interview (half hour) of Sonia, Nadine Smith, Jan Godown Annino, and Moses Jumper on WGCU-FM (the NPR station in Ft. Myers, FL) GulfCoast Live, by John Davis on Mar. 23, 2016. The purpose of the program was to let listeners know that three of the sixteen honorees honored by the National Women's History Project were Floridians: Sonia, Nadine Smith, and the late Betty Mae Tiger Jumper. Listen to the interview here. When the page opens you will find a link called "Listen". That listen link will have a blue triangle. Click to listen or right click and choose "save link as" to save the file to your own computer.
The National Women's History Project's PowerPoint presentation about the 16 honorees is here.
---
In 1988, while employed at the U.S. Department of Housing & Urban Development (HUD), Sonia spent four-five months as a LEGIS Fellow working for Senator Howard Metzenbaum's Senate Subcommittee on Labor on Capitol Hill. Her boss was a lawyer named James Brudney. 
On Oct. 6, 2017, Jim Brudney, now a professor of law at the Fordham Law School, emailed Sonia that a memo she wrote to Charles T. Duncan, the General Counsel of the EEOC, in  May of 1966 on the "Use of Statistics in Title VII Proceedings" is part of a casebook he co-authored and uses to teach first-year law students. Jim's email follows.
"Dear Sonia,

"I hope you're doing well as you approach your 90th birthday.

"Although I am not sure I will be able to attend the wonderful event in DC on May 7, I wanted to be sure you knew that your pioneering memo on disparate impact is part of the Eskridge & Brudney casebook materials for first-year law students at Fordham.

"Forgive me if I have told you this before (even "younger" old people have memory challenges), but I teach Legislation & Regulation to 1Ls (as I have for 20-plus years at Ohio State and now Fordham). As part of the Introductory Unit on the Civil Rights Act, I require them to read your memo as we take up Griggs in the Fourth Circuit (a more interesting set of opinions pedagogically than the SCt's).

"Anyway, I think of you fondly each January as I discuss the Memo with my students. You truly were a trailblazer on this front (and others).

"Best, Jim"
Jim Brudney's Cases and Materials on Legislation and Regulation: Statutes and the Creation of Public Policy, 5th (American Casebook Series), which contains a discussion of, and cross reference to, Sonia's memo, was co-authored with William Eskridge, Jr. and Elizabeth Garrett. Sonia's memo is contained in a Documents Supplement to that Casebook, which was co-authored with William Eskridge, Jr.
On January 30, 2018, Jim Brudney wrote as follows to Sonia:
 "It is the time of the year when I teach your May 31, 1966 Memo to Charles Duncan (Use of Statistics in Title VII Proceedings) to 90 first year law students. They are not expected to learn Title VII substantive law in my statutory interpretation/administrative law course (much less how to use statistics).
 "Rather, the students are meant to understand how influential agency guidance can be in shaping the meaning of key emerging statutory concepts—in this instance, the meaning of discrimination. Judge Sobeloff embraced your agency guidance in his Fourth Circuit dissent in Griggs, and the SCt then endorsed the position when writing his dissent into law.
 "Your name will continue to live on in my classroom (and elsewhere)."